OctoPrint Bed Level Visualizer - All You Need to Know
· 6 min read
What is OctoPrint and why would you want it?​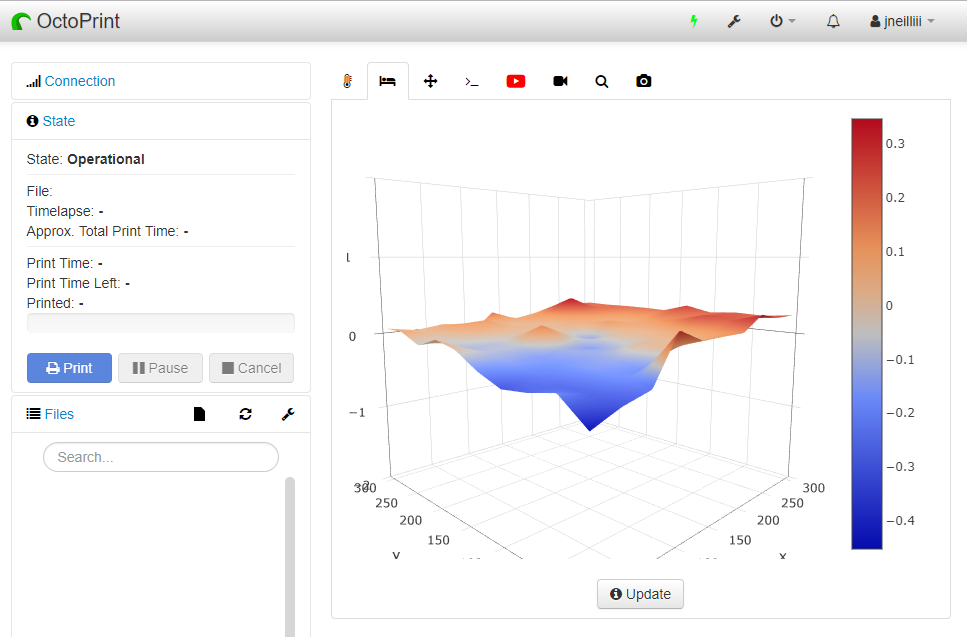 OctoPrint Bed Level Visualizer plugin display screen/Courtesy: OctoPrint
We are all aware of how critical, yet difficult, it is to level a 3D printer bed. All of your prints will fail if you don't have a level bed, wasting your time, materials, and money. Even having an auto-bed leveling feature is not always sufficient, and your prints may still fail. To solve this issue, OctoPrint's Bed Level Visualizer plugin is the only tool you need to easily level your print bed.
To help you understand this useful OctoPrint plugin, we've written a complete guide on the Bed Level Visualizer to help you set it up quickly and eliminate your bed leveling issues.
What is the OctoPrint Bed Level Visualizer Plugin?​
Bed level visualizer is a useful OctoPrint plugin that converts the bed topography report into a comprehensive 3D map to show the varying elevation (height) across a 3D printer bed, assisting users in leveling the same. This plugin also assists you in determining whether your bed is warped or simply tilted. Thus, the bed is leveled by carefully tightening or loosening the leveling screws at peaks and valleys respectively, to make it as flat as possible for a successful print.
The Bed level visualizer plugin was created by jneilliii (GitHub page). This plugin was installed on at least 35.84k instances in the previous month (August 2022), with at least 759 new installations in the previous week (at the time of writing this article).
Why would you want this plugin?​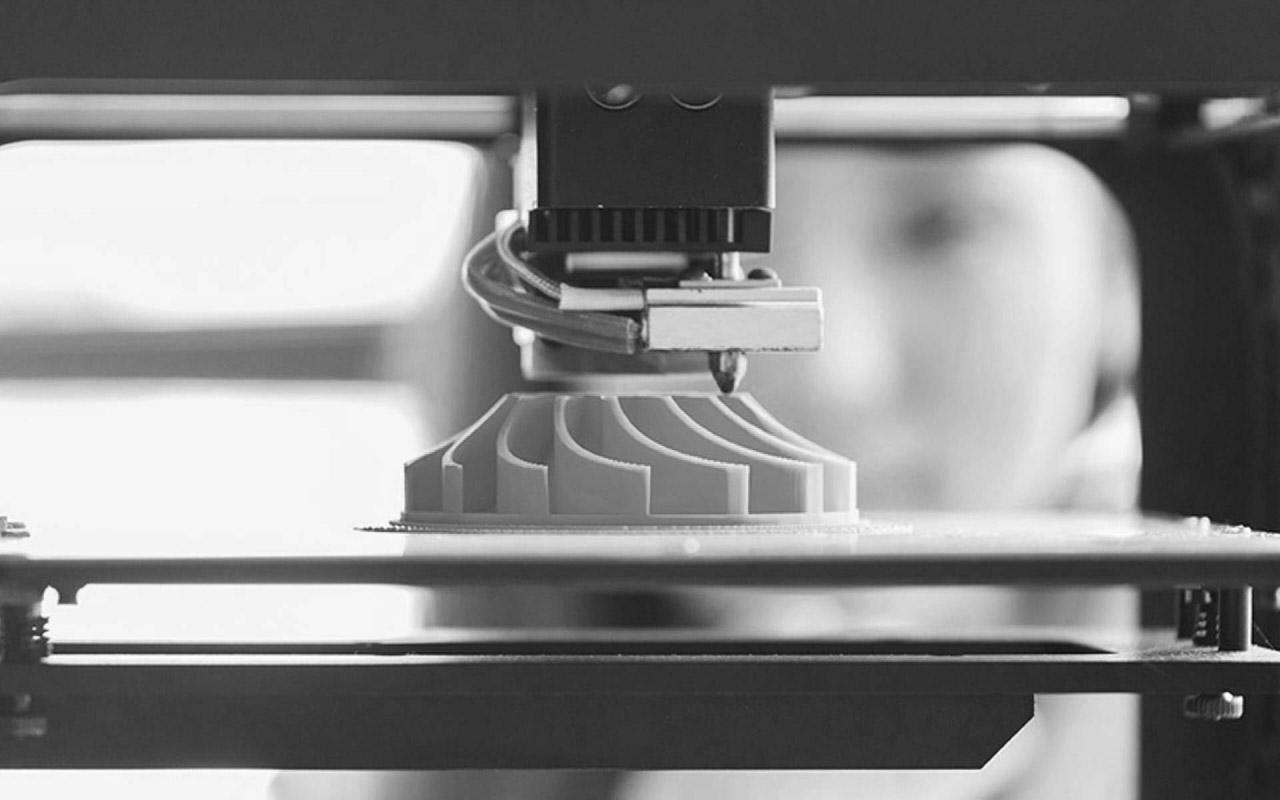 FDM 3D printer/Courtesy: Kimya
To understand the importance of this plugin, we must first understand why bed leveling is such a big deal.
We all know how a 3D printer works. The 3D printing material (filament) is fed into the extrusion system and deposited, through a nozzle, in perfect horizontal layers one above the other on the build plate/print bed/bed to form an object. While the guide rails ensure that the nozzle moves in a perfect horizontal axis, there is nothing to ensure that the print bed will always remain flat. The unevenness of the bed can still have an adverse effect on the print.
If the bed is not perfectly aligned with the x- and y-axes, the material deposited on the build plate will not remain stable, and as more layers are added on top of it, the risk of print failure increases, and the print will eventually fail.
As a result, it is easy to see that if the bed is not perfectly horizontal, it will result in guaranteed print failure. Therefore, the bare minimum requirement for successful 3D printing is a flat print bed.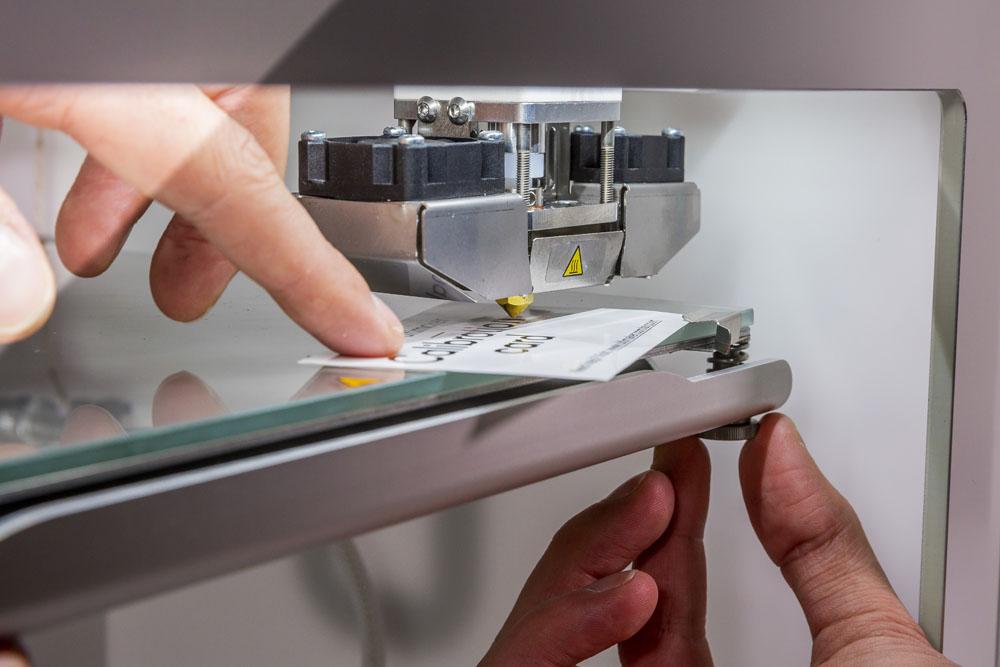 Manual bed leveling process/Courtesy: Ultimaker
There are two ways to level the bed: manual and automatic.
Manual means that the user must manually inspect the print bed for unevenness and adjust the bed screws accordingly. This is a time-consuming and labor-intensive process that is not even foolproof.
The automatic method, obviously, eliminates the need for manual intervention and simplifies the process. However, it can be improved with an OctoPrint plugin such as the bed visualizer.
Prerequisites for running Bed Level Visualizer Plugin​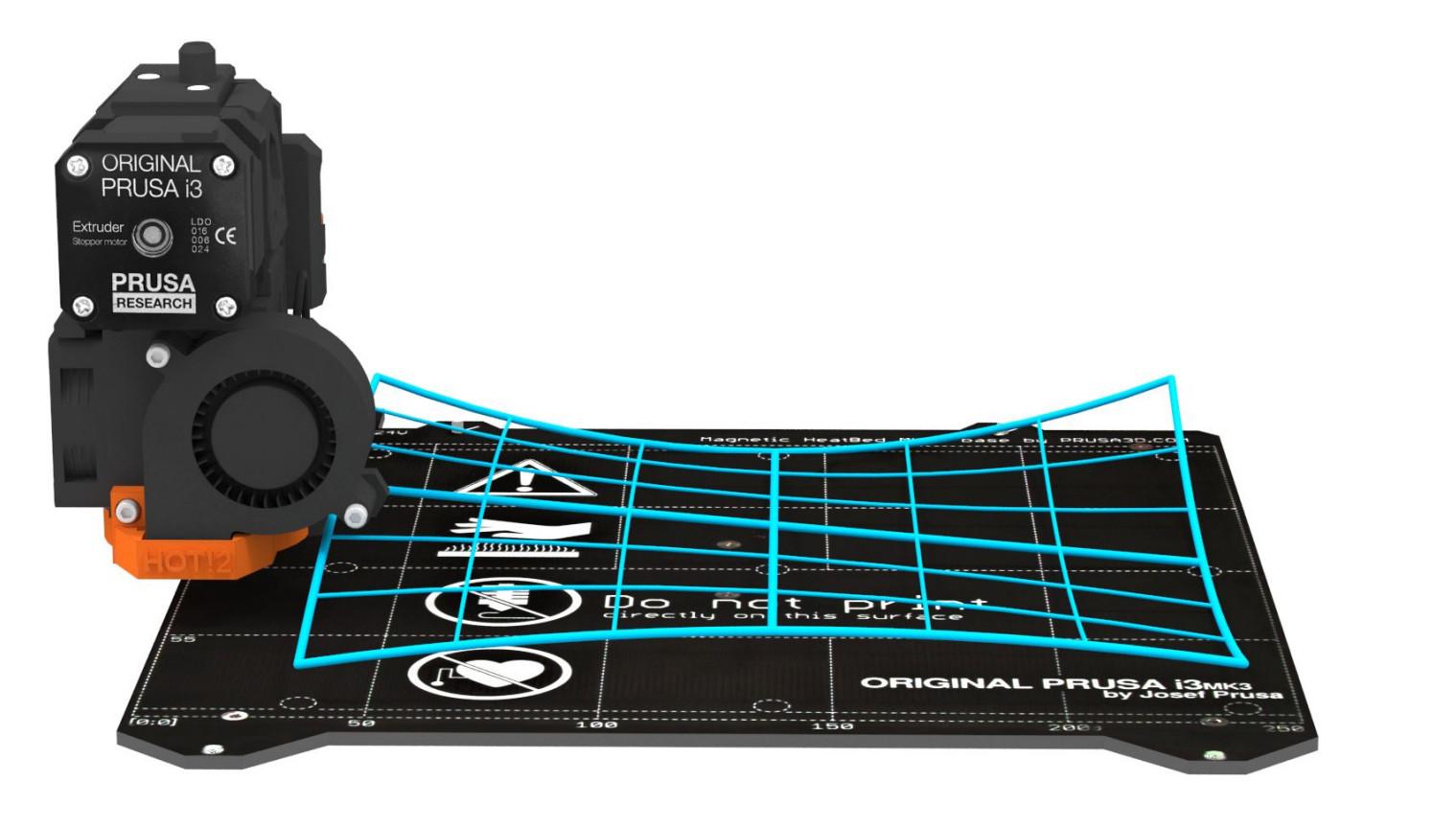 Mesh-based Bed Leveling/Courtesy: Prusa
We've hopefully cleared up all your doubts about bed leveling and can now move on to setting up the plugin. However, there are a few prerequisites you need to fulfill.
Auto-bed leveling Sensor: To begin, your 3D printer must use an auto-bed leveling sensor such as BLTouch to measure the distance between the nozzle and bed.
Mesh-based Bed Leveling: The plugin also requires mesh-based bed leveling. It is a manual bed leveling technique in which the entire print bed is represented by a mesh that shows the high and low points (hills and valleys) of the build plate surface. This bed leveling is more detailed than a simple matrix-based leveling that only looks for a tilt in the build plate.
Supported Firmware: A firmware that supports mesh-based leveling is also required for the Bed Level Visualizer plugin. Most firmware supports this type of bed leveling, but it should be noted that there are limitations if you use new or uncommon firmware. Marlin, Klipper, PrusaFirmware, and Smoothieware are some of the popular firmware that support mesh bed leveling.
Preliminary checks to install Bed Level Visualizer​
It goes without saying that you must have the OctoPrint software installed on your computer in order to use this plugin. If you are new and haven't done so, then you need to install it right away. You can check out our detailed guide on how to setup OctoPrint the easy way.
If you already have OctoPrint installed, then you should first check for updates. Make sure you have the most recent version installed. To update, navigate to the 'Settings' page, find 'Software Update,' and in the right window, click on 'Check for Updates' to ensure it is updated.
How do you set it up?​
The plugin installation is fairly simple and takes only a few minutes. You simply need to follow the steps listed below to get started with the plugin.
Open OctoPrint and navigate to 'Plugin Manager' and click on 'Get More' button.
In the new window, search for 'Bed Level Visualizer' in the search bar.
Spot the plugin and click on the 'Install' button to start the installation.
Once the plugin has been successfully installed, the prompt will ask you to restart OctoPrint, so click 'Restart Now' and proceed to the final step.
Once the restart is complete, you will get another prompt asking you to Reload the OctoPrint webpage, so click on 'Reload' and the installation process is complete.
After reloading OctoPrint, a new drop-down menu will appear at the top right-hand side of the OctoPrint dashboard. This drop-down menu will give you access to the Bed Level Visualizer plugin
Install more OctoPrint plugins​
The Bed Level Visualizer is just one of the many plugins available in the OctoPrint plugin repository to improve your 3D printing experience. You can also look into other interesting plugins like Obico for OctoPrint, as well as others in our list of over 20 OctoPrint plugins.