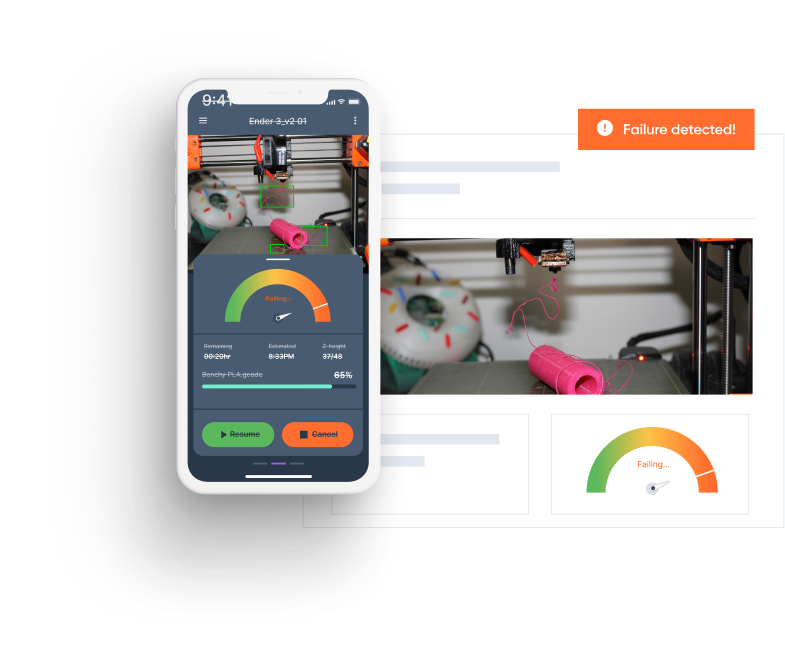 Hours of 3D printing watched
Kilograms of filament saved
3D Printer Failure Detection
Save Time and Money
Our AI failure detection system watches your prints so you don't have to.
Get failure alerts pushed to your phone through the Obico mobile app, sent through email, sms, and more.
Fully customizable failure detection alerts. Just get notified or have Obi pause the print when a failure is detected.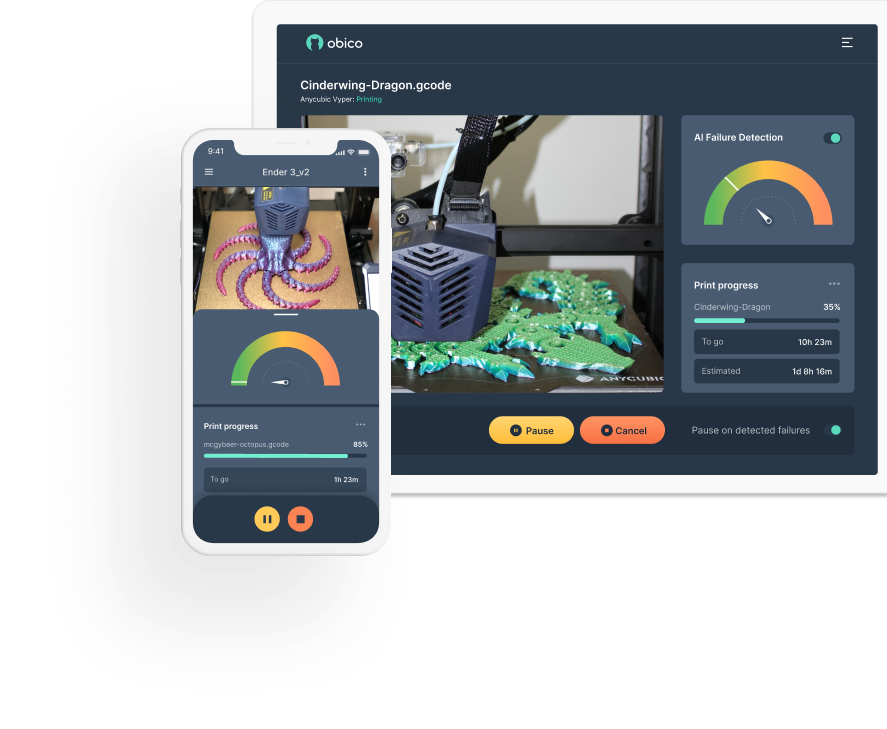 Lower equipment damage risk

Lower the chances of the dreaded nozzle blob of doom and other 3D printing related failures that can cause costly equipment damage.

Stop Worrying All the Time

AI failure detection is your extra set of eyes to watch your 3D printer when you're busy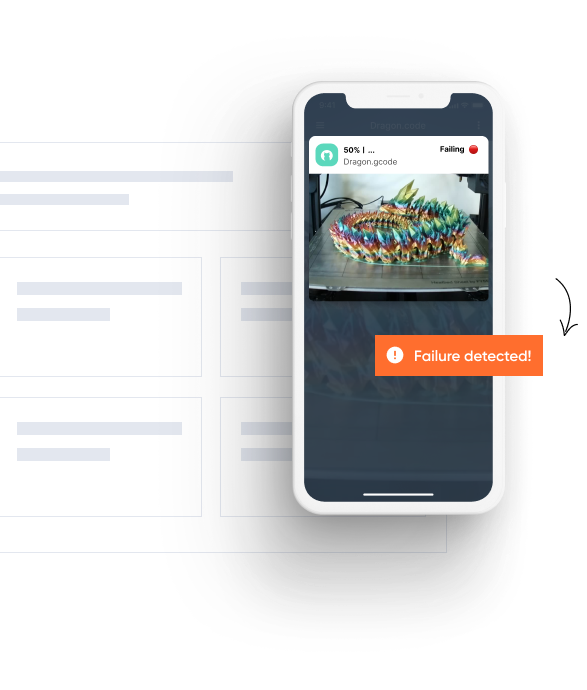 Obico's AI Failure Detection Works With Your Favorite 3D Printing Platforms
Expand the functionality of your favorite open-source 3D printing projects with full remote access to OctoPrint, Fluidd, and Mainsail from anywhere.
How It Works?
Setup Obico
Host your own server or get started with Obico Cloud.
Connect A Camera
Connect a camera to your raspberry pi with sufficient lighting.
Print With Peace of Mind
AI watches your prints, and alerts you if something looks fishy.
Examples of AI Failure Detection In Action
See Obico's AI Failure Detection in action with these featured clips.