Ten Must Have Upgrades for Prusa Mk3 3D printers in 2023
· 10 min read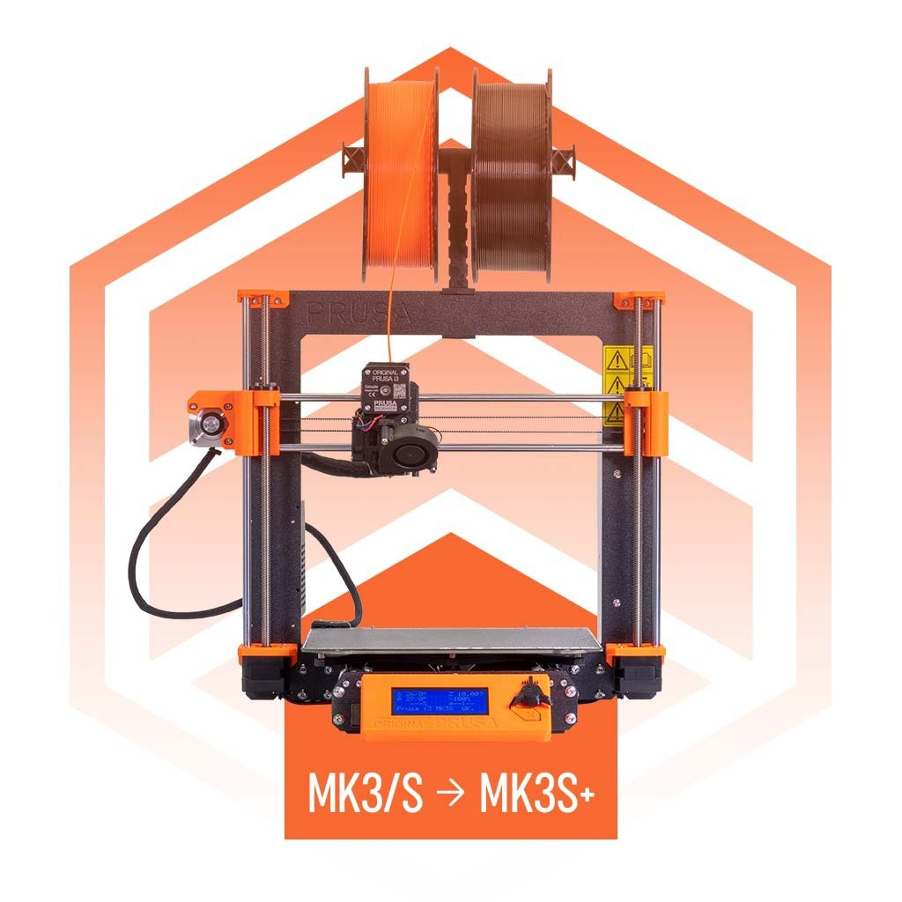 Prusa i3 MK3S+ 3D printer/Courtesy: Prusa
Every maker around the world knows that the Prusa i3 MK3 S/MK3S+ 3D printer is a best-in-class 3D printer that not only delivers high-quality prints but is also accurate and reliable. However, as technology evolves and the needs and desires of the user and the customer change, it becomes necessary to keep your printer up to date while also making the process simple. As a result, we've compiled a list of the top ten must-have upgrades for your Prusa i3 MK3 S/MK3S+ 3D printer.
Need for Upgrades​
If you own a 3D printer, you are probably aware that 3D printing is not as simple as it may appear. It has a steep learning curve and can be irritating at times. But what makes it all worthwhile are the custom products you can create with it, the time you save, and the money you can save and even earn with your printer. To ensure that you are always eager to print more and more, it is important that you regularly upgrade your printer.
These upgrades are not only required because they can improve the capabilities of your printer, but they also help you make the process a lot easier, friendlier, fun, and organized.
Upgrades for your Prusa i3 MK3 S/MK3S+ 3D printer​
Printer Enclosure: To improve print quality​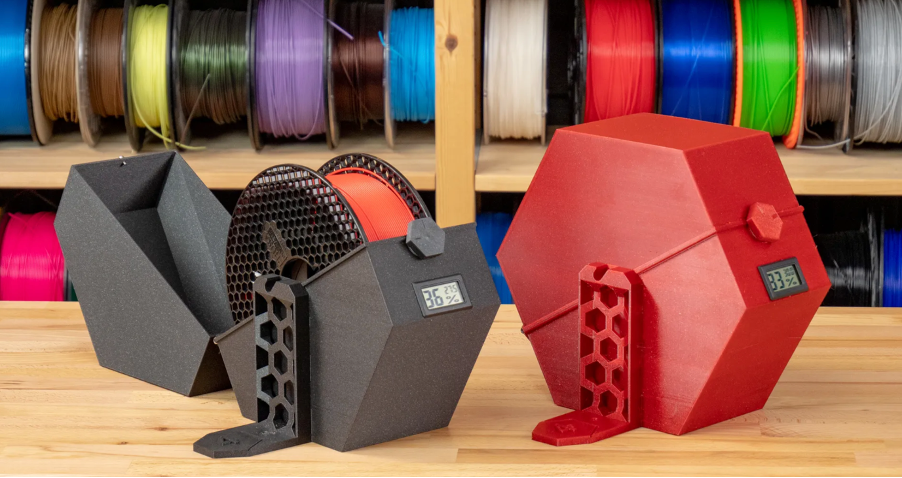 Original Prusa Enclosure/Source: Prusa
The Prusa i3 MK3S or MK3S+ 3D printers are excellent. They are dependable, powerful, and minimalistic, but sadly they do not come with an enclosure. Enclosures are extremely useful, especially if you are progressing from a beginner to an intermediate user where you have the need to print with stronger and higher-grade materials like ABS, ASA, Nylon, etc.
Enclosures are essential for improving print quality. It not only protects the printer from dust and dirt, but it also provides a safe and stable environment for prints. An enclosure will assist you in printing with advanced materials such as ABS and ASA, which are temperature sensitive and prone to warping and curling. An enclosure keeps the ambient temperature stable, prevents air from freely flowing around the print, and keeps the bed and print warm enough to maintain bed adhesion.
While you may not always require an expensive enclosure like the Original Prusa Enclosure, which has a much larger set of features but costs $349, there are many inexpensive options available, such as a photo studio tent, which can be purchased for as little as $15-20 on multiple e-commerce sites. Prusa even has one available for purchase. The Ikea Lack enclosure is a very popular option and can be purchased for as little as $10-15. Lastly, you can even build one by following Prusa's instructions.
Original Prusa Multi-Material Upgrade 3​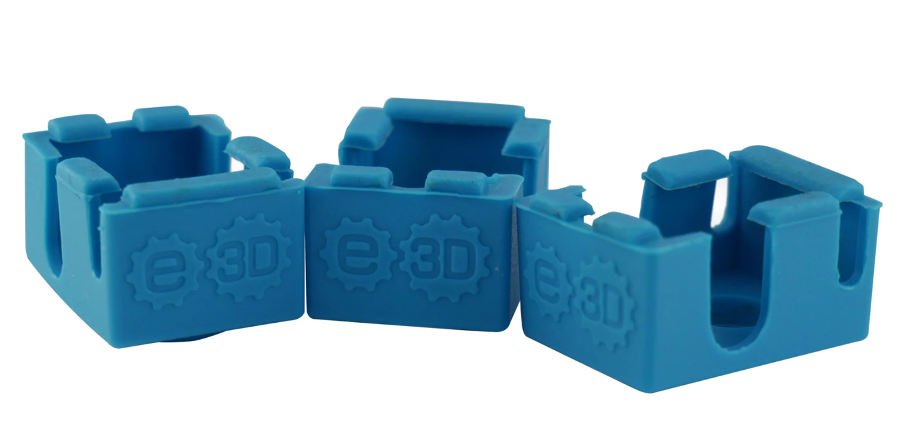 Original Prusa Multi-Material Upgrade 3/Courtesy: Prusa
If you've purchased a Prusa 3D printer, you're probably serious about 3D printing and its applications. Your machine is most likely also generating revenue for you. And to further increase the usefulness of your printer, one of the best upgrades for your Prusa i3 MK3S or MK3S+ 3D printers is the Prusa Multi Material Upgrade (MMU).
The Original Prusa MMU, is an excellent choice for printing with up to five filaments at once. It's an add-on for the Original Prusa i3 MK3S+ and MK4 that allows for automatic material switching. The latest MMU3 includes numerous important updates like an improved firmware, better plastic parts than the previous version, and all moving parts have been reworked, improved, and fine-tuned. If you already own an MMU2S, you can upgrade to an MMU3 for just $89.
Raspberry Pi with OctoPrint and adding Obico software​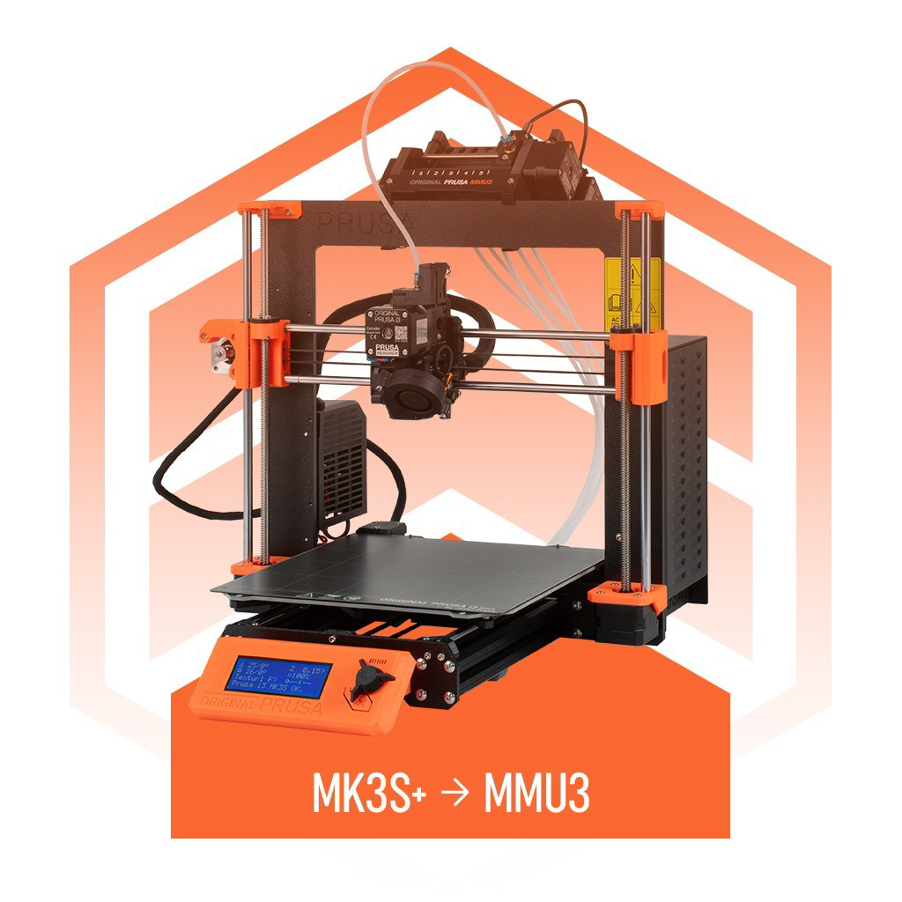 Obico software/Courtesy: Obico
3D printers are useful tools for printing custom parts, but they are not particularly intelligent. If you want to make them smart, use software applications that give them intelligence, meaning capabilities such as error detection, communicating status notifications, being able to be controlled from anywhere in the world, recording prints, and even making critical decisions such as stopping prints in the event of potential fire hazards.
If you think this is all science fiction, think again because you can do everything, we mentioned above with our software Obico. All you need is a Raspberry Pi running OctoPrint and Obico installed.
Don't worry if you're new to Obico, we have provided a step-by-step guide on how to set up OctoPrint on Prusa i3.
Camera: For print monitoring​
Having a camera to monitor your prints is essential nowadays, and most users have one. If you are still among those who do not own a camera, reconsider. A good camera can help you improve your 3D printing skills by recording the printing process which you can study in case the print fails. A camera can help in detecting errors and even avoiding them by using AI-driven error detection tools like Obico, and it will also help in saving material, money and wasted time.
If you are now serious about buying a 3D printer camera, then you also need to think about a camera mount. And for this we have the ideal upgrade for your Prusa i3 MK3S or MK3S+ 3D printer. Check out this camera stand, which you can easily 3D print and install.
Filament Guide: For safely guiding filament​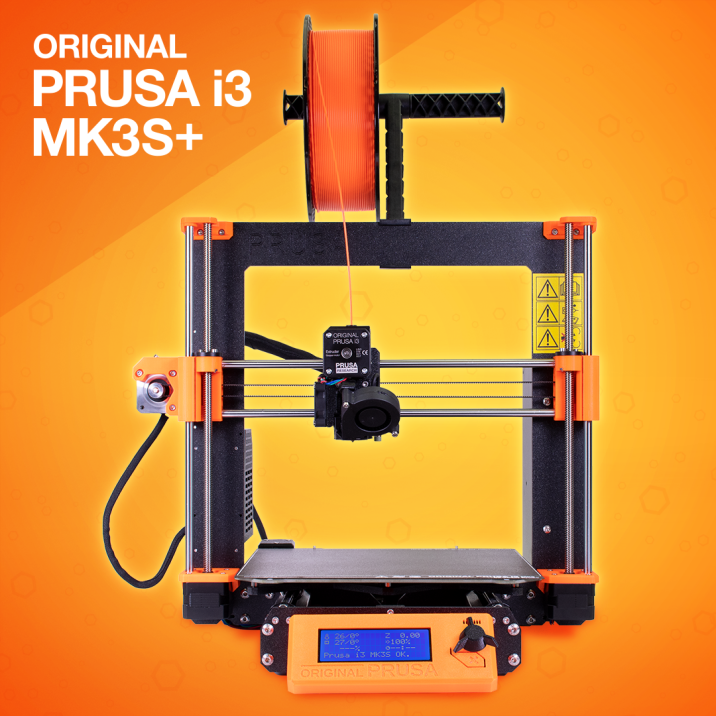 Prusa MK3/MK3S/MK3S+ filament guide/Courtesy: Printables
We continue with useful upgrades for your Prusa i3 MK3S or MK3S+ 3D printer with a filament guide. While this may not sound glamorous, it is extremely useful. Unlike most designs, this filament guide allows for better and more controlled movement of the filament so that it is not able to roam freely around the printer and eventually get caught in some part or interfere with your printing process.
So, take a look at this filament guide design file, which is free to download from Printables and can be used with Prusa MK3/MK3S/MK3S+ printers.
Nozzles: For better material compatibility​
If you own a Prusa, then you are aware that the Prusa i3 MK3S and MK3S+ 3D printers come with an authentic E3D V6 nozzle. While these are the best in class, they are not suitable for use with abrasive materials such as carbon-fiber, wood-filled, metal-filled, and similar materials. A hardened steel nozzle is recommended for such materials.
If you are a complete beginner, you may not require the upgrade, but it is highly recommended for advanced users. You can buy these nozzles from the official E3D website.
Silicone Socks: To stabilize the hot-end temperature​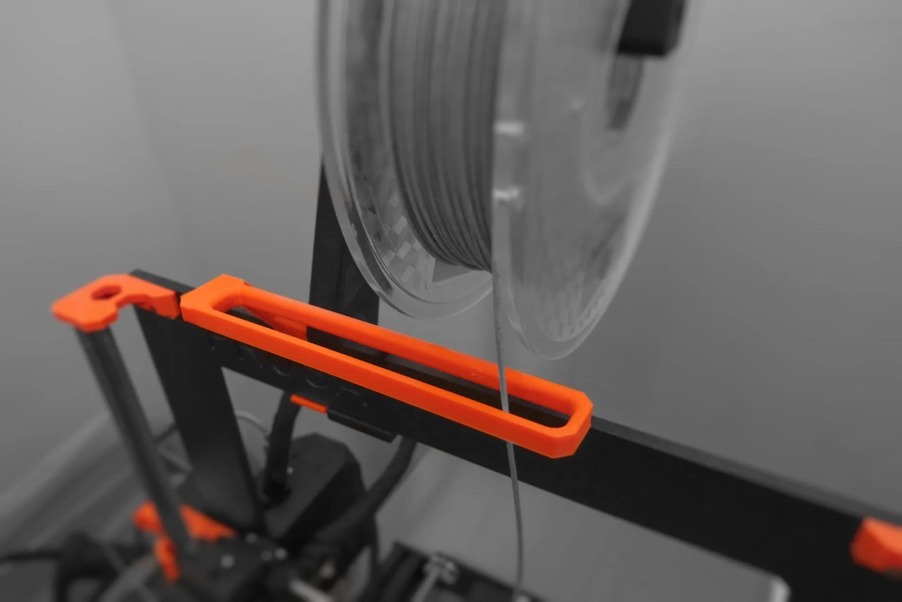 E3D Silicone socks/Source: E3D
Prusa printers do not come with an enclosure, and while one can always buy it, not everyone will do it. Having an enclosure has a lot of advantages and one of the core advantages is to stabilize the nozzle temperature. So, if you are not going to buy an enclosure then you should certainly consider this next product.
E3D, the leading extruder and hotend manufacturer, has developed silicone socks to address the temperature issue. It is a product designed specifically for the V6 hotend seen on Prusa i3 3D printers. Many users have attested to the product's effectiveness, and the silicone socks are capable of stabilizing the hotend temperature and keeping the nozzle and heater block free of filament residue. Furthermore, the socks are inexpensive, costing around $6.
You can also get it from Amazon.
Trash Bin: To collect filament trash​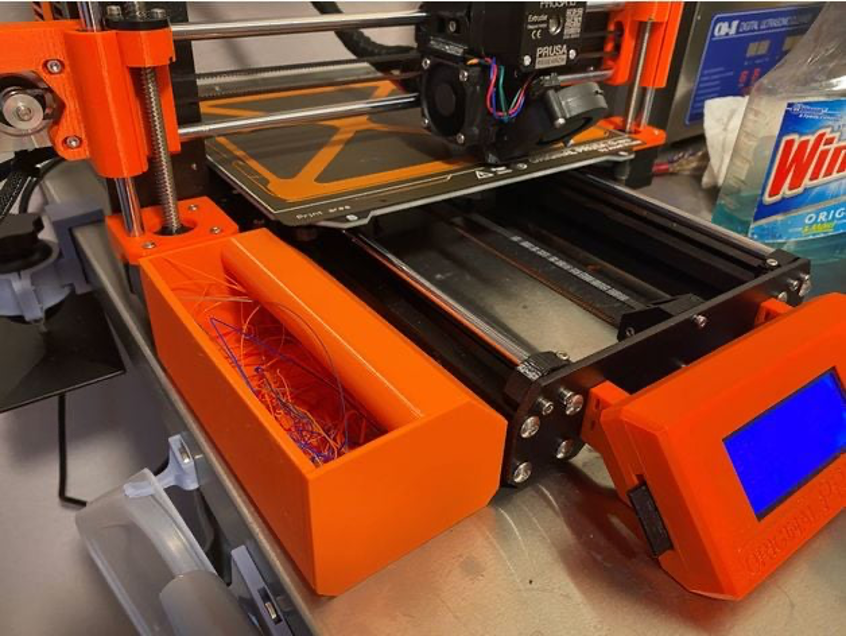 Trash Bin to collect filament trash/Source: Thingiverse
Who doesn't get annoyed by the tiny blobs and strings of filament scattered on the print bed or in the vicinity of the 3D printer while printing? We all have that urge to just collect it all and throw it all away, but you also don't want to leave the print unattended.
So, here's a simple but useful upgrade for your Prusa i3 MK3S and MK3S+ 3D printer: a trash bin that fits perfectly to the side of your printer. The trash bin is extremely useful because it allows you to simply slide the waste filament into the bin while focusing on your print and avoiding making a mess at your workstation.
The Prusa MK3S Filament Bin design file is available for free download on Thingiverse.
LED Light Bar: For safe night printing​
The LED light bar is an underrated upgrade for Prusa printers. One cannot brag about these lights enough and how useful they are in helping you print at night, not to mention how cool they look.
We've all worked late at night and left prints running overnight, only to wake up in the middle of the night straining our eyes observing the print in the dim light. We can obviously do much better than using a dim light or a torch to check out the prints. This is where the LED lights come into play, spotlighting the printer and allowing you to monitor the print in clear white light.
The Vertical LED Light Bars designed and shared on Printables are the best, and they can accommodate LED strip lights.
Filament Dryer: To keep filaments dry​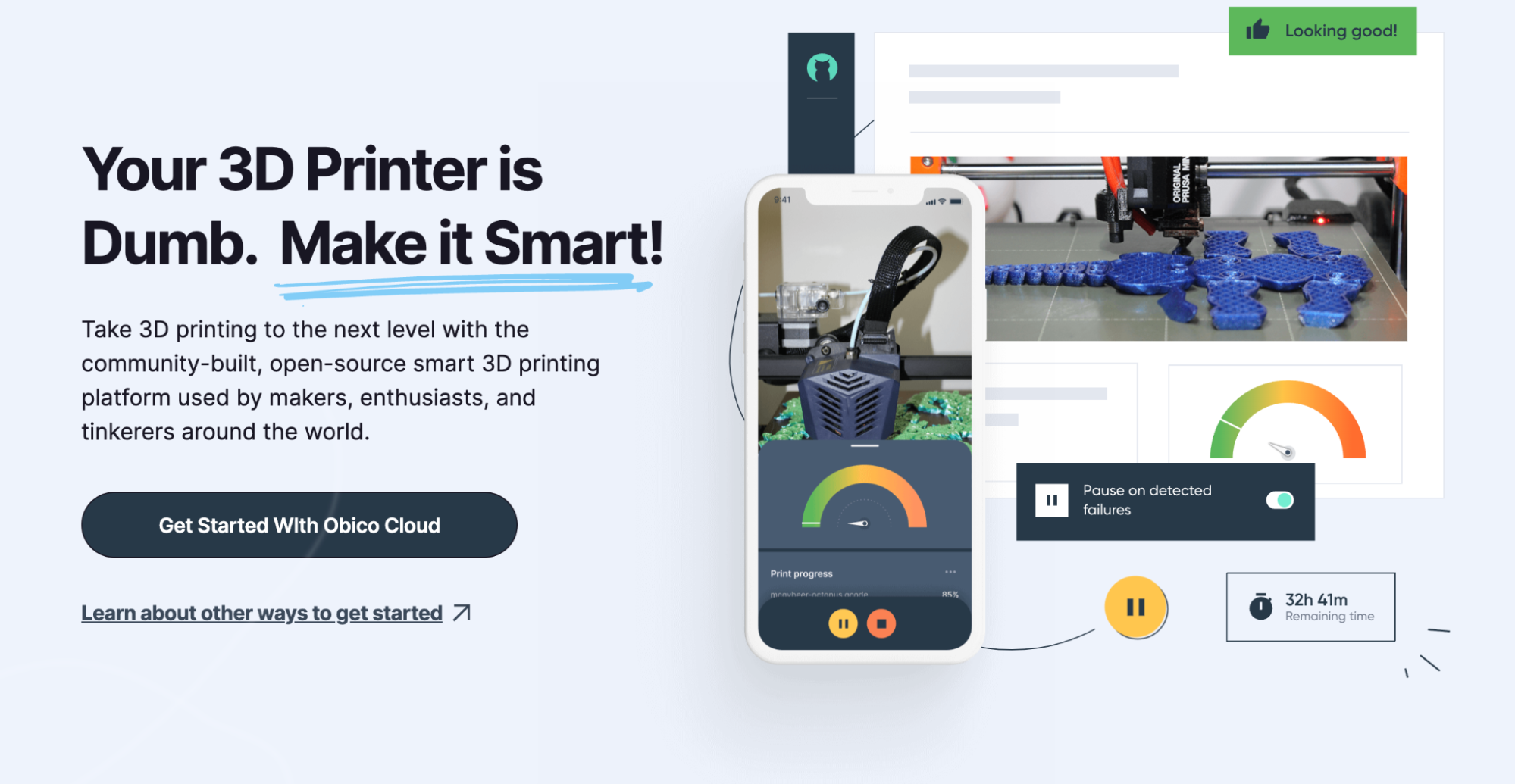 Spool holder and drybox for Enclosure V2 - with humidity sensor/Source: Printables
When you use a DIY or an affordable desktop 3D printer, your filament is frequently exposed to the environment. This means that your filament may absorb moisture from the air, particularly if you use hygroscopic materials such as Nylon. In fact, all filaments attract moisture to some extent, which can be problematic when printing a high-precision part. There are several solutions to this problem, as listed below:
Using a Drybox: A drybox keeps the filament dry while printing and protects it from dust. Prusa has shared two drybox variants: one without and one with a humidity sensor. This drybox keeps the filament encased in a box with the filament coming out of a hole, protecting the rest of the spool from the environment.
Using a Filament Dryer: Another option is to purchase a filament dryer, which will dehydrate the filament you are about to use, removing any trace of moisture and allowing for better print quality. There are numerous options on the market, ranging from Creality to Sunlu. You can buy whichever fits your budget.
Original Prusa i3 MK3/S to MK3S+ upgrade kit​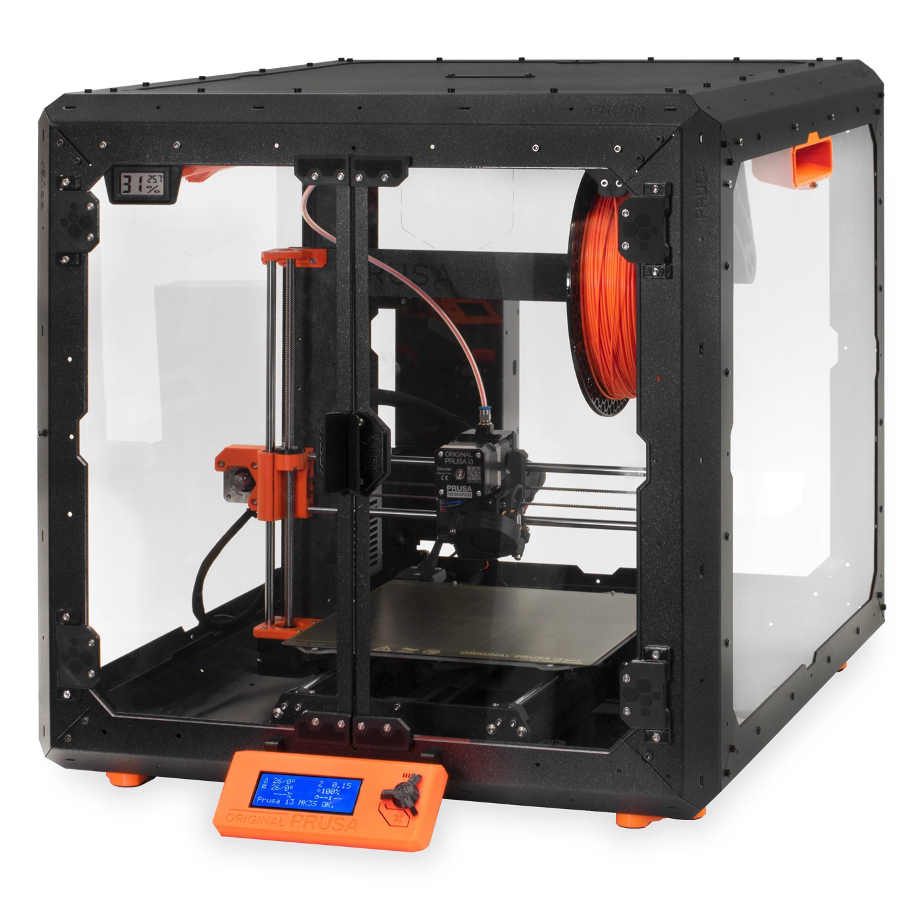 Original Prusa i3 MK3/S to MK3S+ upgrade kit/Source: Prusa
If you don't want to spend money on a lot of upgrades and go through them one by one, consider the Prusa i3 MK3/S to MK3S+ upgrade kit. This is intended to improve your printing experience. This kit is designed for people who already own an MK3/S and want to upgrade to an MK3S+.
This kit includes SuperPINDA Auto-leveling probe, Bearing Clips for Y-axis bearings, and metal clips to replace the default u-bolts for easier mounting, an IR filament sensor, a Hotend PTFE Tube, and other components.
It should be noted that this upgrade does not imply that the base Prusa printers are not good or reliable. This is simply an upgrade for professionals who want to take advantage of even minor improvements in the printer to provide better results to their customers or for their own projects.
Conclusion​
In conclusion, these top ten must-have Prusa i3 MK3S/MK3S+ 3D printer upgrades can significantly improve your printing experience and overall output quality. Recognizing the need for upgrades is the first step toward maximizing the printer's capabilities.
In essence, these upgrades transform your Prusa i3 MK3S/MK3S+ into an innovation, precision, and reliability powerhouse. As you embark on your journey to improve your 3D printing efforts, each upgrade can enable you to push the limits of what is possible. Remember that every improvement helps to improve your printer's performance, ensure consistent results, and expand your creative potential.